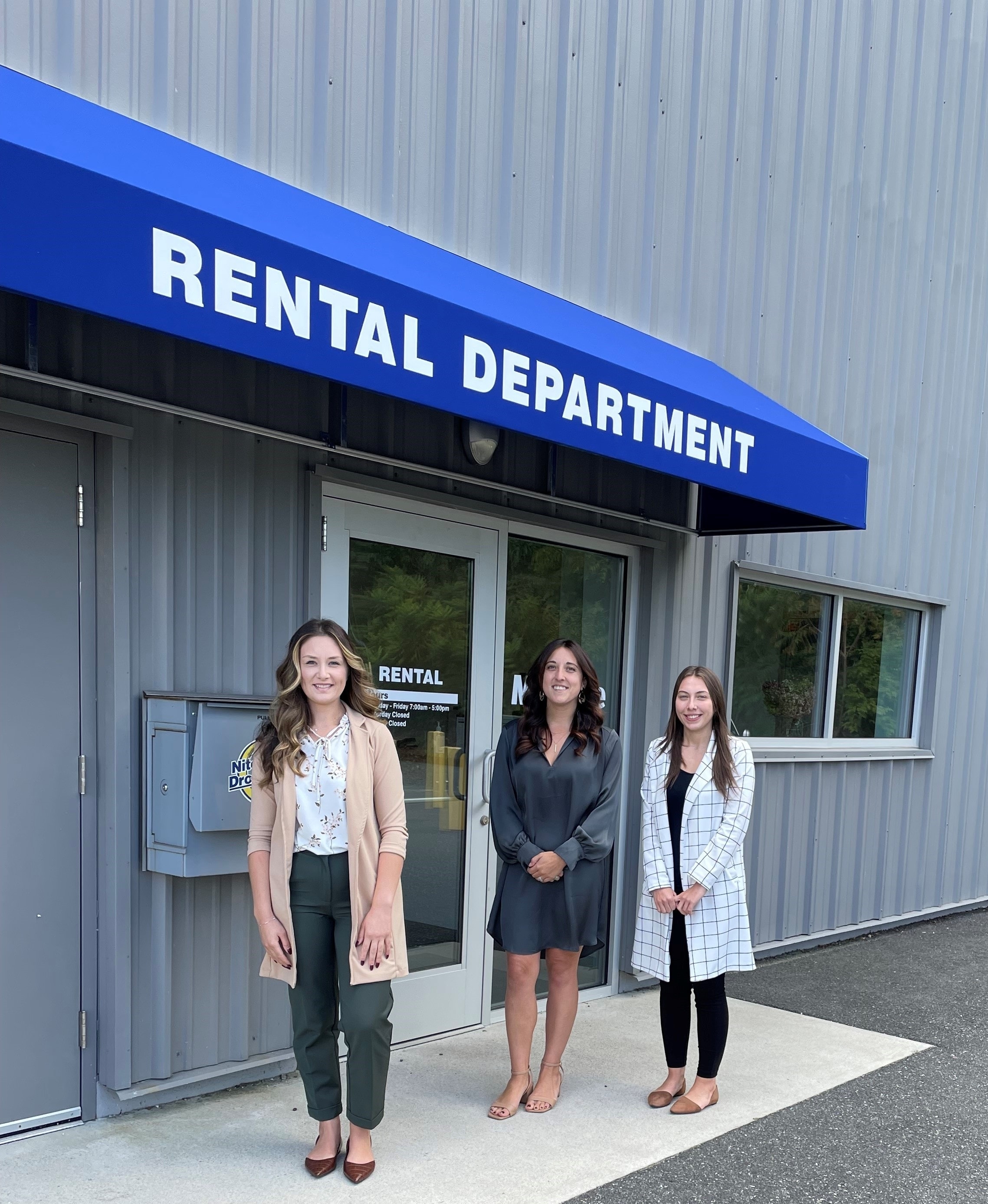 Like our sales and services departments, Marcotte Ford has been in the rent-a-car business for over 50 years. Our rental associates are here to help you stay on the road when it matters most.
Marcotte Ford Car Rentals in Holyoke, MA
When the unexpected occurs, such as automobile accidents, mechanical problems, or a last-minute road trip, we can help you be prepared. With just one call to our rental department, you will have access to the vehicle you need to tackle all of the obstacles life throws your way. In the event of an accident, our rental department directly bills insurance companies. We are also here to help with the planned occasions in your personal and business life, like weddings, sporting events, parties, school trips, business trips, and vacations. Our knowledgeable rental team is ready to help match you with the rental vehicle you need.
Hours of Operation
Looking for a car rental? Marcotte Ford has you covered. Stop by our dealership during the following times:

Monday - Friday: 7 a.m.-5 p.m.
Saturday & Sunday: Closed
Rental Vehicle Inventory in Holyoke, MA
We have over 100 vehicles available in our rental inventory, and our rates are among the lowest in the area. Our friendly and knowledgeable staff will guide you through the process and find the perfect vehicle you need for your exact situation. Our rental vehicles are new and in excellent condition. You can find compact cars, SUVs, pick-up trucks, and even 15-passenger vans. If the occasion calls for it, even box trucks and dump trucks!
Contact the Rental Department at Marcotte Ford in Holyoke, MA
Stop by our dealership and rental offices at 1025 Main Street in Holyoke, MA 01040. We can also be reached through email at rental@marcotteford.com or call 844-846-6384 Ext. 2260. We guarantee once you experience our personalized and hassle-free customer service, you'll be a customer for life!
PHONE: 844-846-6384 Ext. 2260
EMAIL: RENTAL@MARCOTTEFORD.com